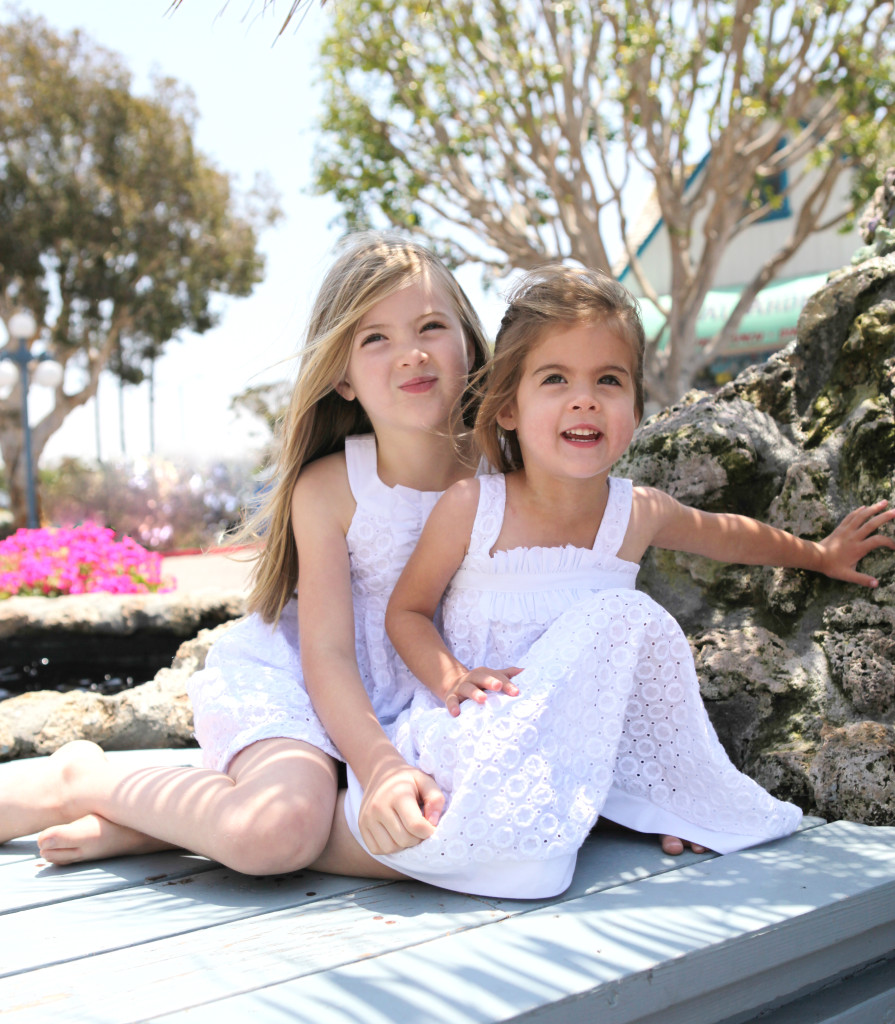 Several years ago, our family bought Best of Chums, known for its clever and whimsical knitted gift sets, booties, tees and hats. Although Best of Chums International remains our corporate banner, our vision for our girls' apparel is now centered around dresses for both informal and special occasions and swimwear, both under the Isobella & Chloe brand name.
Many are curious about who Isobella & Chloe are to our business. Actually, we chose these girl's names as a fictitious, yet symbolic namesakes the essence of our brand. At the time, I thought the names were just pretty names for our beautiful dress collection. But as the years have passed, I realize that our brand name reminds me of sisterhood, girlfriends, families and how all children grow up expressing their individual gifts, talents and most of all, unique personalities.
Isobella & Chloe universally connotes to me a girl's diversity of interests, activities and most of all, families. To some, "Isobella" may sound sophisticated, fancy, polite, elegant and a bit mysterious. While "Chloe" reflects a mirror opposite defined by fun, sweetness, adventure and natural beauty. Whatever the interpretation, Isobella & Chloe the brand celebrates the unique personality of every young girl. Our dress collections reflect this diversity with a combination of everyday casual wear and beautiful dresses that become part of life's most memorable days and nights.
Our active wear is designed for daily comfort, school day activities and casual indoor or outdoor adventures. While our fancier lines are crafted with unique finishing touches and fabrics perfect for special occasions, holidays, family gatherings, parties, afternoon teas and portraits.  We even celebrate sisters, with coordinating styles that both complement and contrast both the similarities and differences among siblings.
Isobella & Chloe.  Growing up through the years is a lot of what we have in common, while the path we take makes us who we are, standing apart from the crowd.
Isobella & Chloe.  Belief in the importance of family. Recognition of girls learning from and living life to the fullest.  Liking how they look and loving themselves everyday, anywhere . . . expressing and celebrating self esteem and their unique personalities.
Share with others about the sisters and daughters in your family and the many ways you are both the same, and different.