We just wanted to share a media spot that our very special Isobella & Chloe dress appeared in!
Here we are in this fight scene in the very funny and super charming romcom, Crazy Stupid Love. Our dress shows up during a party scene, and it's a definite scene-stealer! Please click on the image below to view the scene in its entirety. It's the perfect tea party outfit that your girl can pair with a cute tiara, so that she can attend parties like the elegant little princess she is!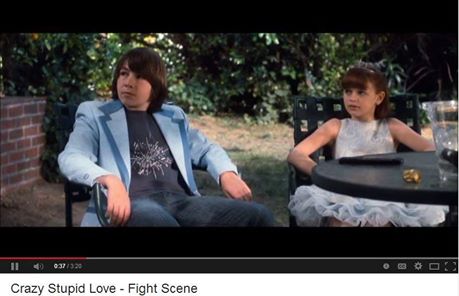 If you spot Isobella & Chloe in the media, please share!