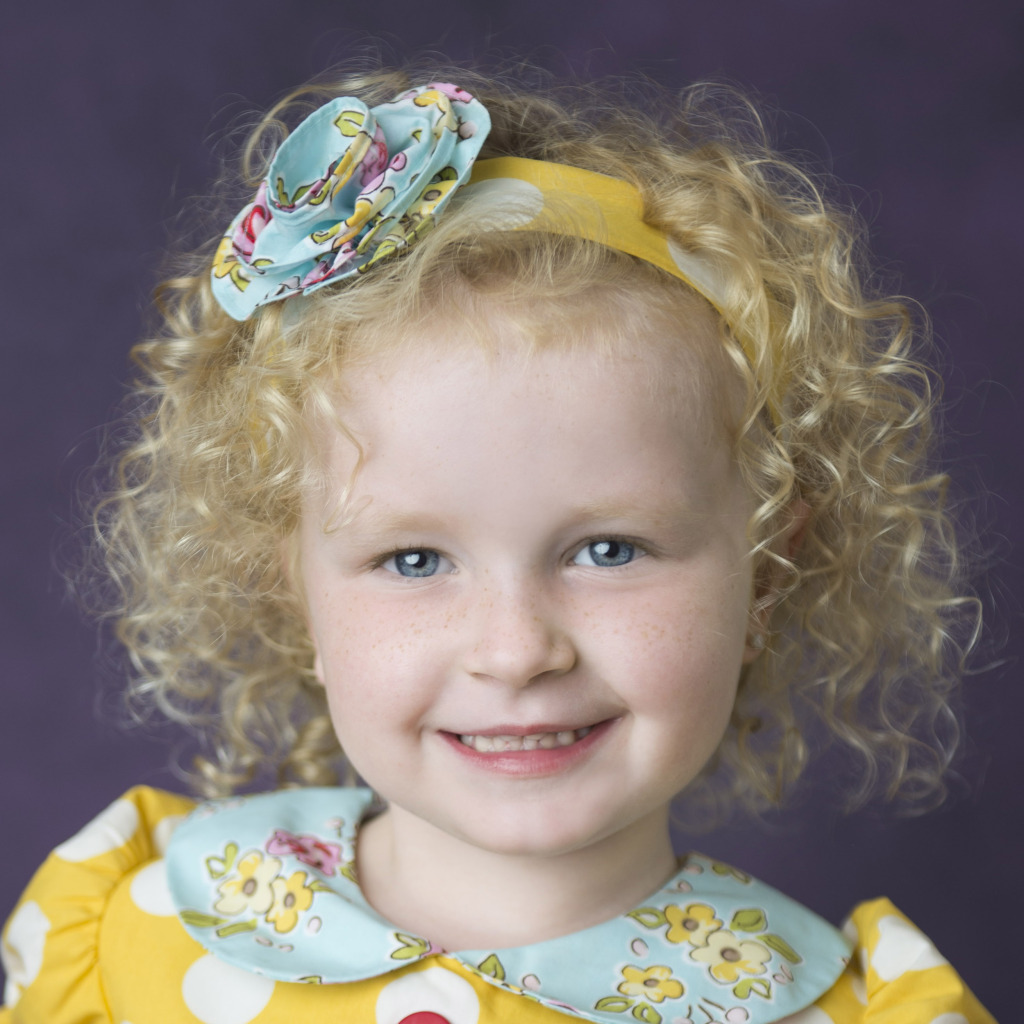 AnnaLane's mom, Angela, told us, "AnnaLane didn't understand she won the Isobella & Chloe Brand Ambassador honor until she received her first prize dress in the mail. When she opened the box, which included an outfit, sash and crown, she was thrilled.  She is very excited and prances around the house wearing her sash and crown, while talking about her pretty clothes."
This Thanksgiving, the holiday celebration will have an extra serving of fun and excitement for AnnaLane and her family. Her mom said, "Our family usually celebrates Thanksgiving by gathering at our home for a large dinner and enjoying each other's company. But this year, our family will be having Thanksgiving with Minnie & Mickey at Disney World."
During holiday get togethers, AnnaLane has the most fun playing with her cousins. She also loves to help mom in the kitchen, swim with her dad and play outdoors.