This month, Isobella & Chloe Brand Ambassador, Valentina, shares with us a few of her favorites. Sounds like she loves keeping busy and has lots of fun. We hope you have great performances and good times at your dance recital!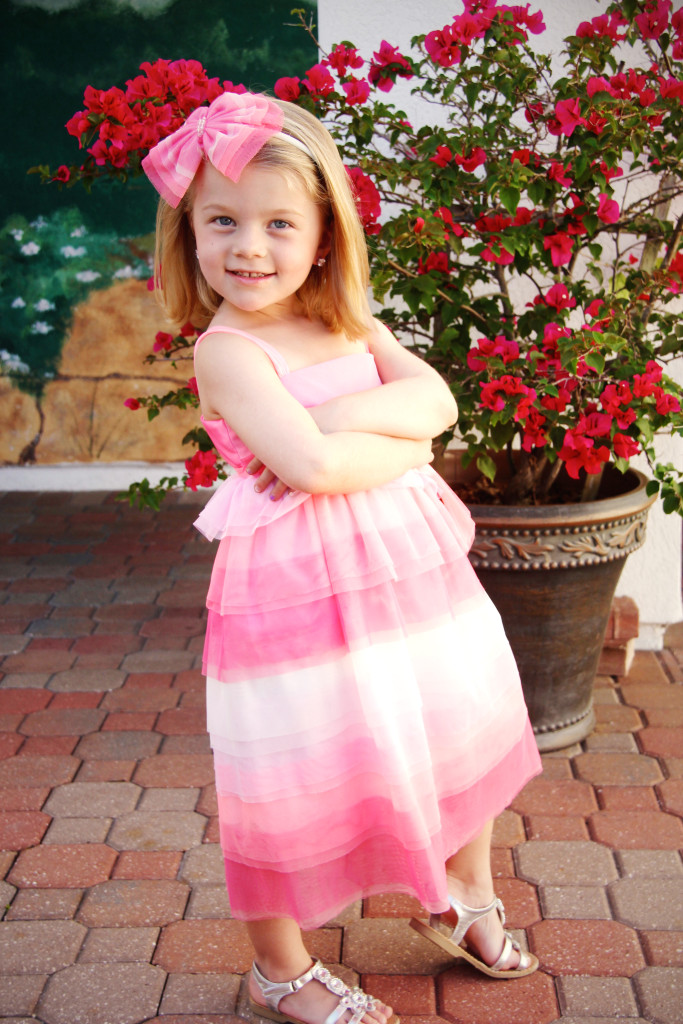 What did you do during spring break for fun?
I went on a Disney cruise to different islands. I loved hanging out with the Disney characters and going to the kid's club.
What are a few of your favorite things?
My favorite movies are "Maleficent" and the new "Cinderella" movie. My favorite TV show is "Sofia the First." My favorite video game is "Clumsy Ninja." My favorite board game is "Matching." My favorite book is "The Kissing Hand." My favorite toys are Barbies and Princesses. My favorite desert is chocolate!
What is you favorite subject in school?
My favorite subject is Art because I love to color.
Tell us a joke!
Where does the sheep get its haircut? At the barn her shop.
What makes you laugh?
When I get tickled or when my brother acts silly.
What is one of your favorite dresses from Isobella & Chloe?
It's the coral dress and a matching headband. I love it because it looks very fancy.
Do you have some news about yourself that you would like to share?
I am very excited to share with you guys that I will be in a dancing recital at my school. I will be in four dances and am looking forward to performing.
WHAT WOULD YOU LIKE TO KNOW ABOUT VALENTINA?
Let us know what you'd like to know about Brand Ambassador Valentina?  Or tell us about the favorite things in your child's life.