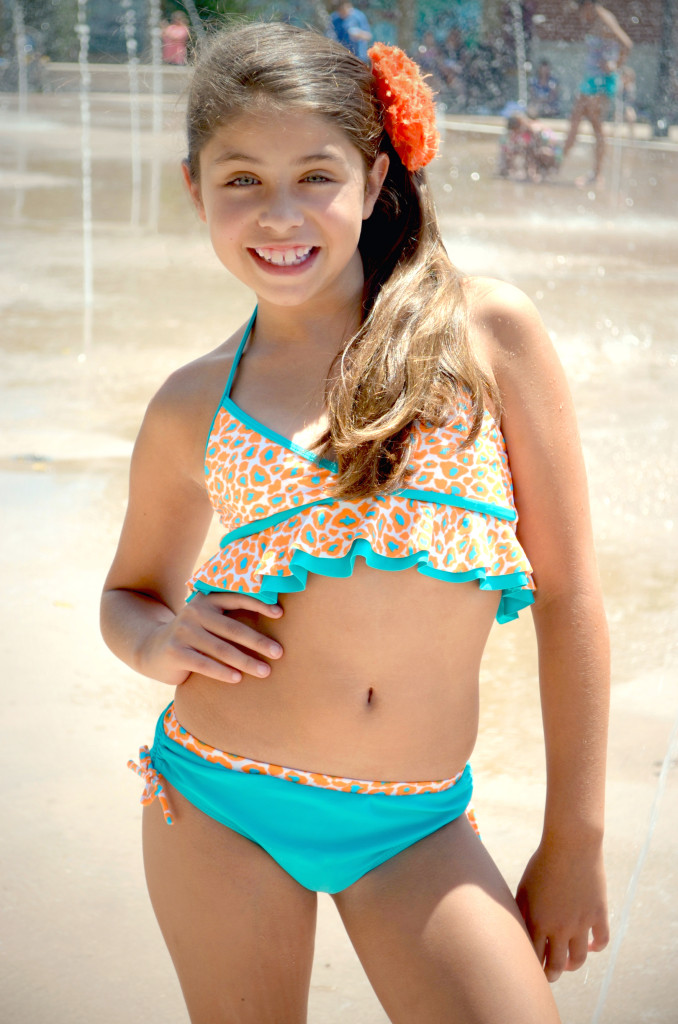 Madison, one of our three Isobella & Chloe Brand Ambassadors, loves Disney World, cruises, and swimming. As summer comes to a close, she looks forward to attending a new school. Best wishes to Madison!
What is your favorite vacation?
Disney World is my favorite place because the rides are so much fun!
What do you like to do on a nice summer day?
I love to go swimming at the pool or the creek.
What is your favorite summertime snack?
Piña Coladas are my all-time favorite. They remind me of the beach!
What outdoor games do you like to play?
I love running and tumbling through the sprinklers.
Are you ready to go back to school? What are you looking forward to when school starts again?
Although a new school will be tough, I am ready to go back to school. I look forward to making new friends.
What would you most like to do during your next vacation?
I really want to go on a cruise to Mexico! Hopefully, we will go next year! 
Madison is wearing style Sun, Sand, & Surf, style 8704TL, available in sizes 4-14. Be sure to check out our new swimwear selection at retailers now!
What did you and your family do for fun this summer?  Share your Isobella & Chloe pictures with us on Instagram @isobellaandchloe #isobellaandchloe.