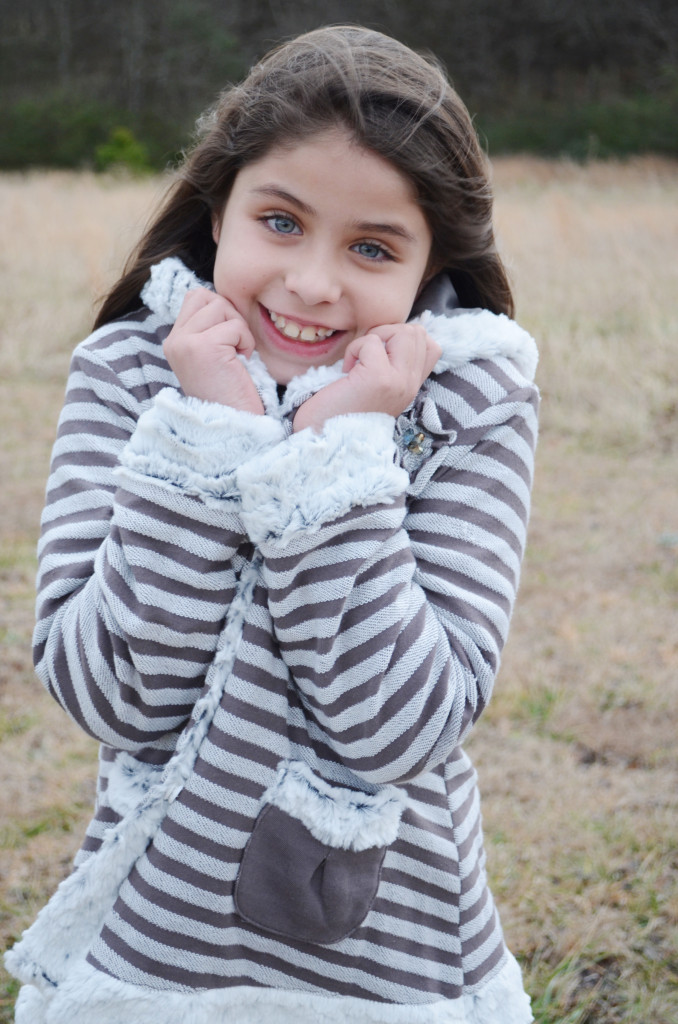 Our Brand Ambassador Madison, age 10, shows through her actions and reflections that she is a young lady with a big heart and compassion for others. Her love for friends, family and children in need shines through. Her personal presidential cause would be to cure children's diseases, and she has already been doing whatever she can to fight for cures. Her friend, Ali, died from Infantile Batten's disease, a rare neurological illness. For more information to support Madison's mission for a cure, visit Ali's Angels. https://www.facebook.com/angelali07

What does "Valentine's Day" mean to you?
To show love for the ones I love.
Who do you want to be your Valentine this year?
Everyone, because I love them!
What do you do to celebrate Valentine's Day?
I pass out Valentines and get Valentine's Day cards.
We also celebrate President's Day in February. If you were President of the United States, what would you want to do?
Find a cure for children that need a cure for their disease!
What new outfit for February did you receive from Isobella & Chloe?
I just got a very pretty, girly, pink dress with ruffles!