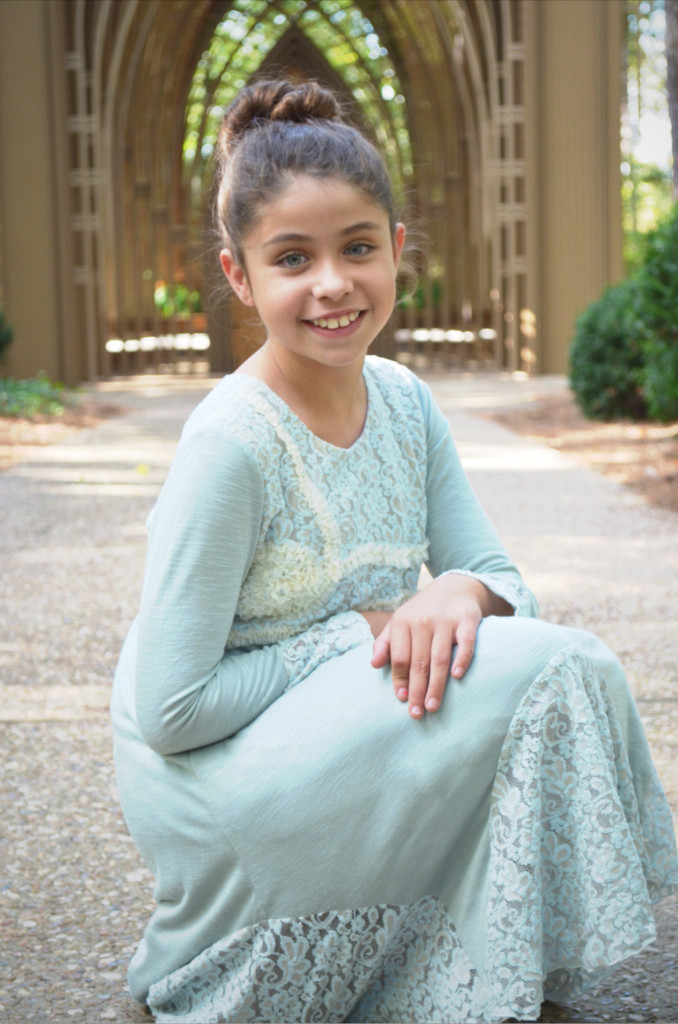 Madison, one of our three Isobella & Chloe Brand Ambassadors, starts a new year at school. She dishes on her favorite school subjects, her dream job, and makes a sweet shout-out to her social studies teacher, Mrs. Schirling.
What is your favorite new book?
My new favorite book is Divergent. I watched the movie first and loved the game they play.
What games do you play at recess?
We don't play recess because we are too old! They let us talk to our friends and chalk.
What do you want to be when you grow up?
I want to be a marine biologist when I grow up because I love dolphins!
What is the most interesting thing that you learned this month at school?
I have learned something in school this year that I never knew! July was named after Julius Caesar's birth month.
If you could be the teacher tomorrow, what would you teach the class?
If I were a teacher for the day, I would teach the class how to cook because cooking is actually fun!
What is your favorite and least favorite subject/activity that you are learning?
My least favorite subject right now is Literacy, which used to be my all time favorite!  My most favorite subject now is Social Studies. My teacher plays games with us and makes it so fun.
What would you like to say to your teacher as a shout-out?
A shout out to Mrs. Schirling, my Social Studies teacher, makes learning interesting and fun! You are the best!
What do you like most about the most recent apparel you received as an Isobella & Chloe Brand Ambassador?
I love my new Isobella & Chloe dress because of all the lace. It looks so pretty with all my new fall boots!
Madison is modeling the Mint Jubilee dress, available in size 4-14, from our Fall Collection. Please check our retail stores for availability.