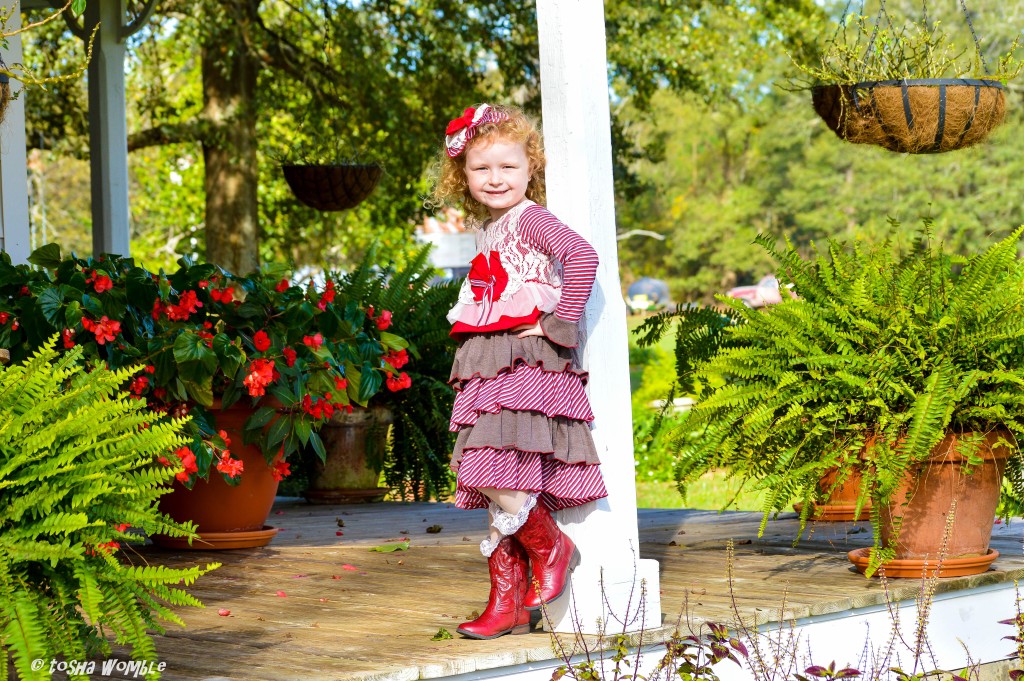 The holidays are finally here! Having been a good girl this year, AnnaLane is ready to open Santa's gifts to her this Christmas. May all our beloved readers have a safe holiday season and wonderful New Year's. May you have time to slow down and create beautiful memories with all your family, friends, and loved ones!
What's your favorite thing about Christmas?
I love opening presents.
Has Santa been good to you over the years?
Yes, because I have been a good little girl.
What was the one thing you always wanted for Christmas but never got?
A baby brother.
If you were a tree, what kind would you be and why?
Christmas tree because I would have a lot of presents under me.
Do you prefer a white Christmas or a green one?
I have only seen a green one, so I dream of making a snowman one day.
What's your favorite Christmas movie and song?
Rudolph the Red Nose Reindeer and Jingle Bells
What's the best thing that happened to you this year?
I was asked to be in a play at our school.  I was called Seussical, Jr.  I played the baby elephant bird.  It was so fun.
AnnaLane is wearing Isobella & Chloe's Peppermint Latte empire waist dress, style 9132RD, available in sizes 2T-14. Please check our retail stores for availability. Please share your Isobella & Chloe holiday pictures with us, #isobellaandchloe!