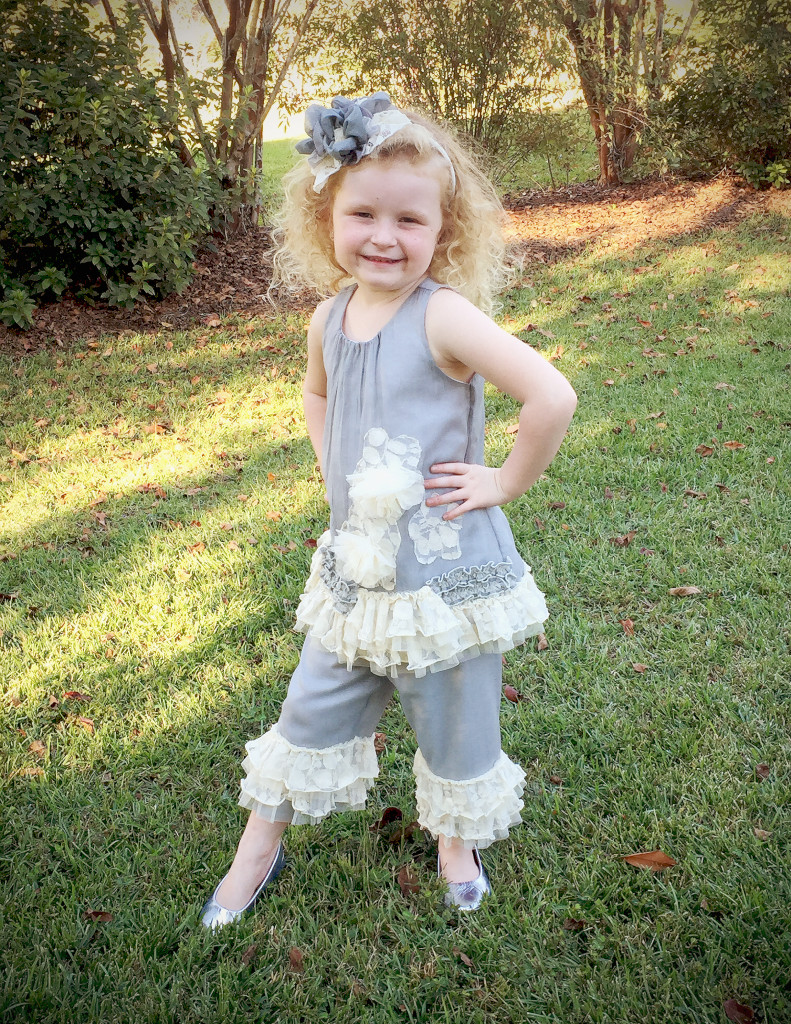 AnnaLane, our Isobella & Chloe Brand Ambassador, just started Kindergarten. Just as sweet as she is noble, AnnaLane shares how she wants to be either a helpful nurse of police woman, so that she can help people. For now, though, this sweet little girl enjoys learning in groups and playing with her friends during recess.
What is your favorite new book?
Purplelicious by Victoria and Elizabeth Kahn…purple is my favorite color.
What games do you play at recess?
I like to swing, see-saw, and run with my friends.
What do you want to be when you grow up?
A nurse like Miss Becky, or a police woman because I like to help people.
What is the most interesting thing that you learned this month at school?
I learned about the five senses.  Daddy and I made a "taste" poster with a big mouth and tongue sticking out with candy.
If you could be the teacher tomorrow, what would you teach the class?
Singing…I love to sing.
What is your favorite and least favorite subject/activity that you are learning?
I like when we learn in groups, and I don't like tests.
What would you like to say to your teacher as a shout-out?
I love you, Miss Jessica!
What do you like most about the most recent apparel you received as an Isobella & Chloe Brand Ambassador?
I love my new outfit.  It is so comfortable.  The lace is super soft.  It's perfect for wearing to church, school, or to see a movie.