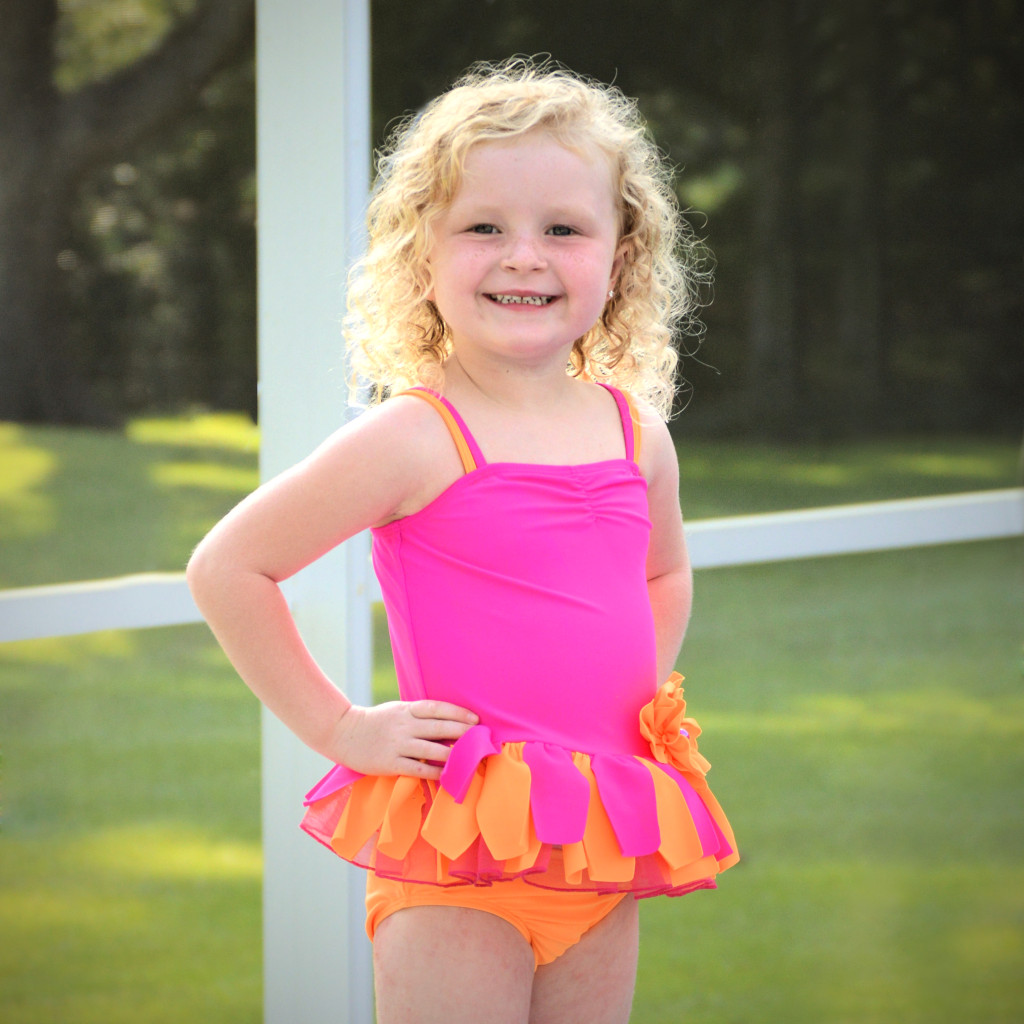 IT'S SUMMERTIME, AND ANNALANE IS SOAKING UP FLORIDA SUN AND FUN WITH A DIET OF MUD PIES AND WATERMELON!
 AnnaLane, our Isobella & Chloe Brand Ambassador, has enjoyed lots of summertime fun this season. She will be starting kindergarten soon, but before she heads back to school, she still has time for more swimming, mud pie baking, and watermelon eating!
What is your favorite vacation?
I love going to the beach!
What do you like to do on a nice summer day?
I enjoy swimming and playing on my water bouncy/slide.
What is your favorite summertime snack?
I love watermelon. Miss Brandy and Mr. Ben grow the best watermelons, which they share with us.
What is the most fun you have had so far this summer?
I had the best time going to the beach in Florida with my daddy, mama and friend Kennadi. We played on the beach, went swimming in the pool, and had fun at an amusement park. Kennadi is like an older sister to me. We had fun shopping with Mama, too.
What outdoor games do you like to play?
My friend Kennadi and I like to make mud pies. We like to have a contest of who can get the most muddy. It's so fun. Afterwards, Mama makes us wash our hair under the water hose before we can go inside. I also like to play water hopscotch. My daddy is so funny when he tries play, too.
Are you ready to go back to school? What are you looking forward to when school starts again?
I am excited about going back to school. I will be going to kindergarten, and Mrs. Jessica Miller will be my teacher. I am looking forward to meeting her and any new classmates I might have, but I am not looking forward to waking up early.
What would you most like to do during your next vacation?
I would like to visit Disney World again to see all the Princesses.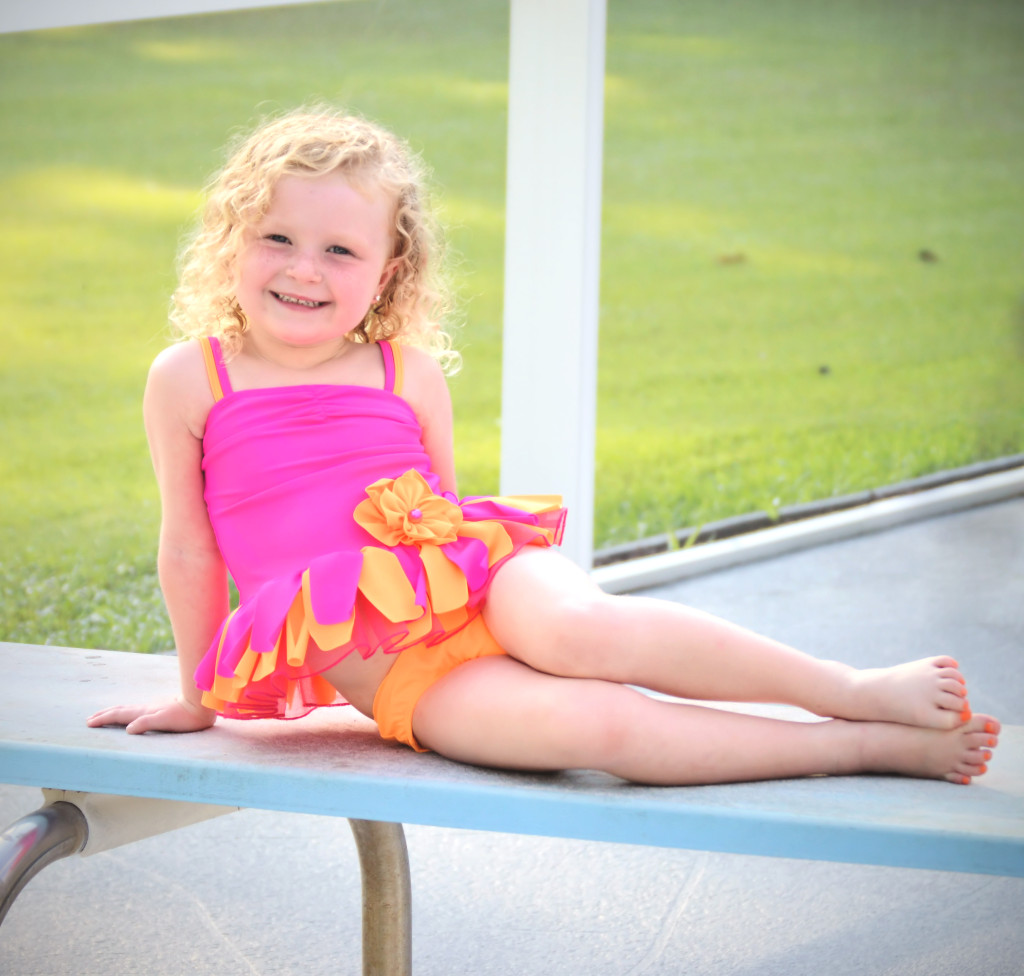 AnnaLane is wearing Isobella & Chloe's Sunburst tankini set, style 8698NFA, available in sizes 3M-6X. Be sure to check out our swimwear selection at retailers now!
What did you and your family do for fun this summer? Share your Isobella & Chloe pictures with us on Instagram and Facebook @isobellaandchloe #isobellaandchloe.