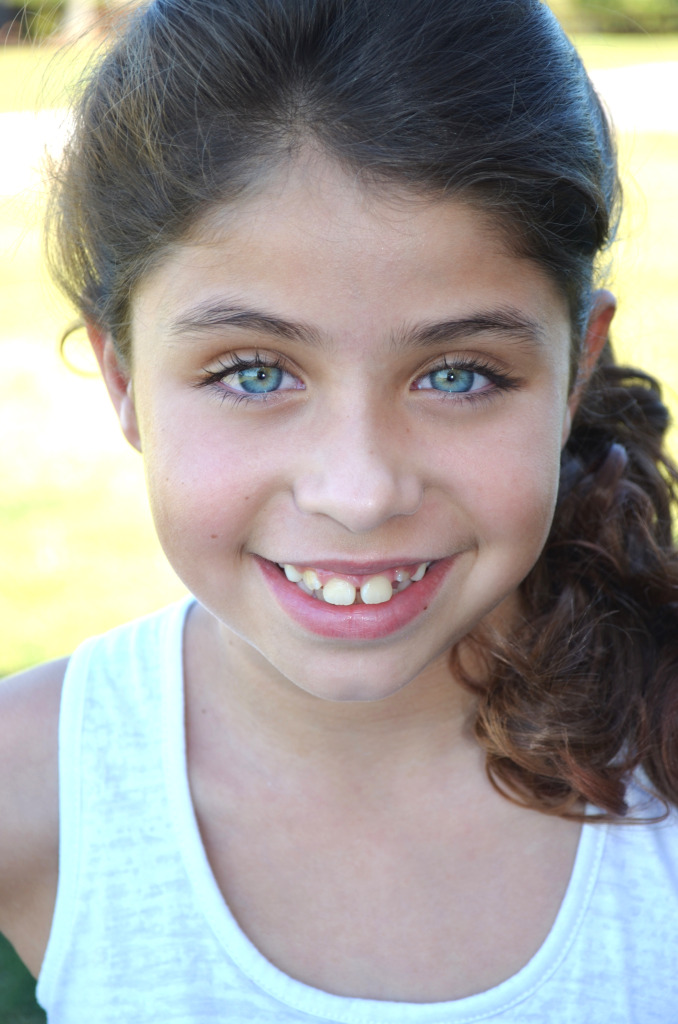 Madison's mother, Sarah Alvarez, reports that her daughter was ecstatic and very excited to be named a brand ambassador for Isobella & Chloe. Her outgoing spirit had recently fallen, following the passing of her dear friend Ali who died from Infantile Batten's disease, a rare neurological illness. Madison devotedly visited her friend in the hospital and now loves knowing that as a brand ambassador, she can help raise awareness about this fatal disease.
Prompted by a whim, Sarah entered Madison in the Isobella & Chloe contest the day Ali passed away on September 16. It is a testament to both Madison and Ali that she received thousands of votes from both her family, friends and followers of Ali's Angels. It's a blessing to both families that she won!
November is a month for counting our blessings and, of course, giving thanks. Madison's family Thanksgiving tradition includes sharing a meal with their large family and dear friends. Ali's family has joined in their Thanksgiving feasts too, and the Alvarez clan welcomes the opportunity to get together with friends who enhance their extended family.
For more information on Madison's friend Ali and Batten's Disease, please visit her page at: Ali's Angels.    https://www.facebook.com/angelali07