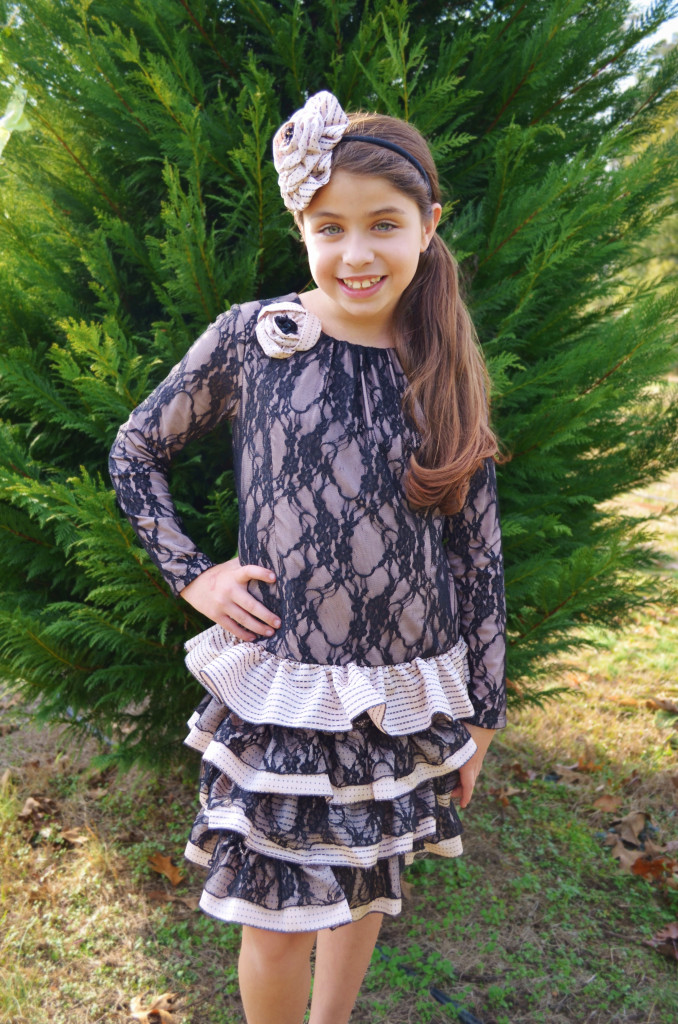 Isobella & Chloe Brand Ambassador Madison, age 10, from Arkansas started her new year with a goal to keep her room clean, as she hopes to earn a TV in her room. Most afternoons you can be found jumping on the trampoline she got for Christmas!
Q. What is your New Year's resolution is for 2015?
A. I am attempting to keep my room clean for a TV in my room!
Q. What is the weather like in the winter where you live? What do you like to do during these months and how to you like to keep warm?
A. It is cold where I live, but it doesn't snow enough. I love playing in the snow and just bundle up to stay warm.
Q. What do you like to do on a rainy day?
A. Play inside with my brothers.
Q. What is your favorite dinner to have when it is cold outside?
A. I love my Mimi's pot roast and mashed potatoes and gravy.
Q. What do you do after school for fun?
A. Jump on my new trampoline!
Q. What did you choose from Isobella & Chloe for January?
A. I chose a jacket with gray stripes and fuzzy, white, fur trim.