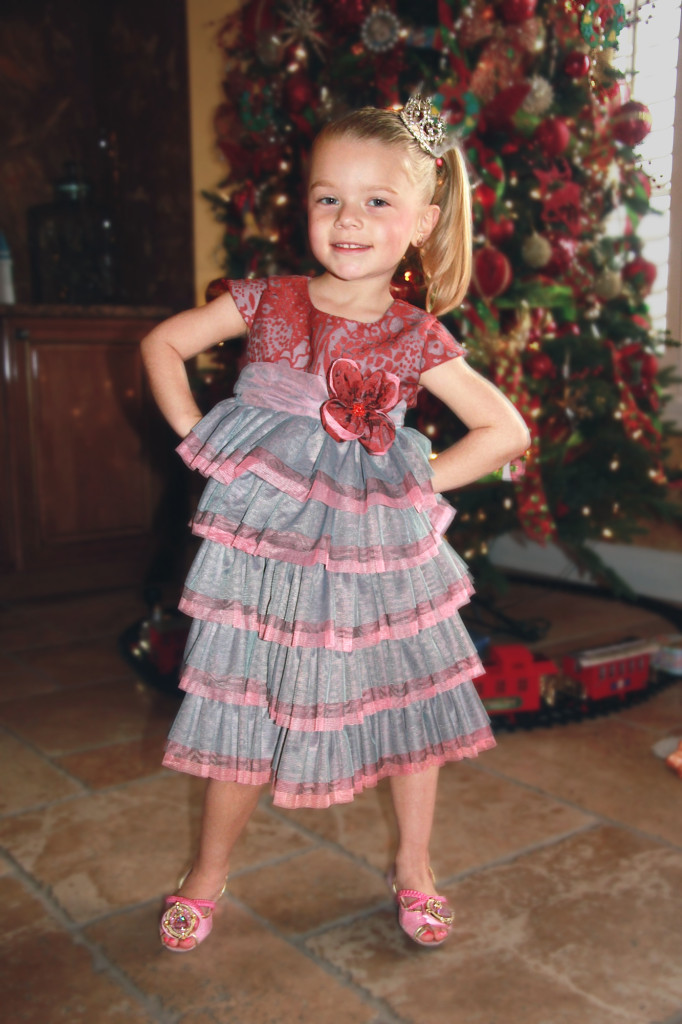 Valentina is wearing our Coral Kiss holiday dress, style 8389CL, available in sizes 3M-6X.
Isobella & Chloe Brand Ambassador Valentina, age 4, from Jacksonville, Florida begins her reign in 2015 filled with anticipation of wintertime treats, as well as her favorite after school classes that keep her active.
Q. What does a "New Year's Resolution" mean to you? Can you share what your resolution is for 2015?
A. A "resolution" is something to help make you a better person. Mine is to speak to my Mama in Spanish.
Q. What is the weather like in the winter where you live? What do you like to do during these months and how to you like to keep warm?
A. It's cold. I like to eat s'mores with my family, drink hot chocolate and dance!
Q. What do you like to do on a rainy day?
A. Go shopping!
Q. What is your favorite dinner to have when it is cold outside?
A. Pea soup! My mommy makes it extra yummy.
Q. What is your favorite bedtime story.
A. My favorite story is "A Kissing Hand."
Q. What do you do after school for fun?
A. I take ballet, tap, jazz, hip hop and cheerleading classes. I love to dance!
Q. What does your newest outfit from Isobella & Chloe look like?
A. It looks like a princess dress. I love the flower and the way it makes me look. I love to twirl in it. I have liked getting a beautiful outfit each month.