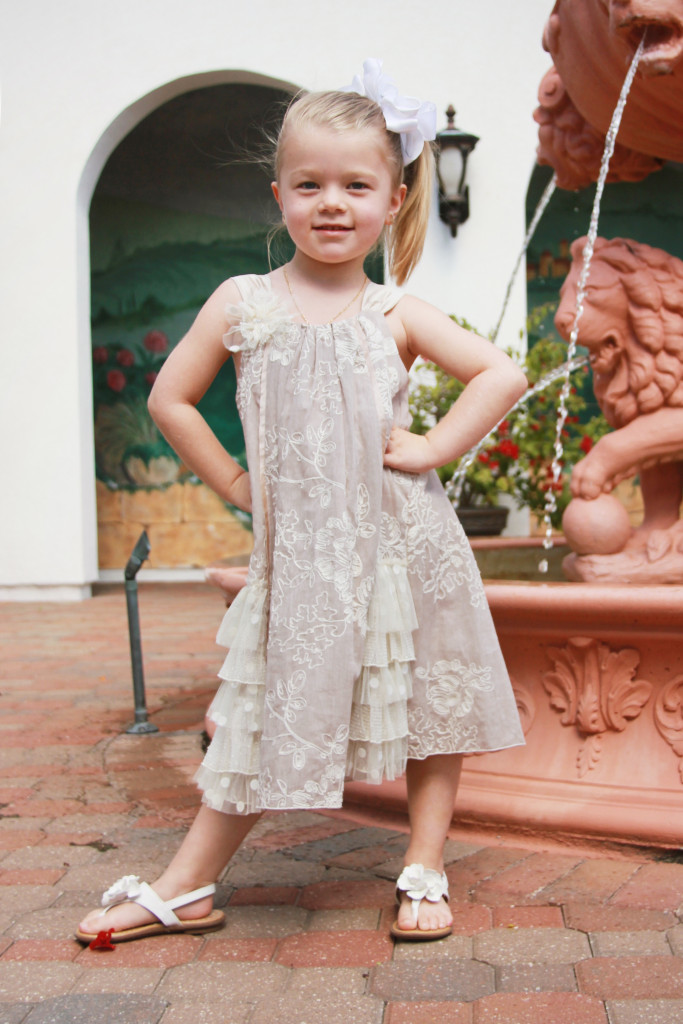 With her joyful, sunny personality, love of traveling, pretty dresses and all things Disney, Isobella & Chloe's 4-year-old Brand Ambassador Valentina certainly is on her way to becoming what she wants to be when she grows up . . . a princess! At 4 years old, she's beautiful inside and out. Here is this month's peak into her world.
Easter Sunday is celebrated on April 5th this year. What do you and your family do to prepare for Easter and to celebrate the spring season?We will be going to church and have fun in different Easter egg hunts we will be visiting.
Springtime is known for its new growth and blooming flowers. What is your favorite flower, and why?
Roses. I specially love the pink ones. I love the way they smell.
If you could travel anywhere in the world, where would you want to go?
Paris! I love the Sparkling (Eiffel) tower and the Disneyland there. Plus, my Daddy gets me Nutella crepes anytime I want there.
As winter turns to spring, what is your favorite season of the year?
Summer! First of all because my birthday falls in July! I love traveling and that's when we get to do it most.
Do you have some news about yourself that you would like to share with fans of yours?
I was recently on TV! I love being on TV very much. And soon I leave for one week on a Disney cruise! Yay!!
WHAT WOULD YOU LIKE TO KNOW ABOUT VALENTINA?
Let us know what you'd like us to ask Isobella & Chloe's Brand Ambassador Valentina? Add your questions here.