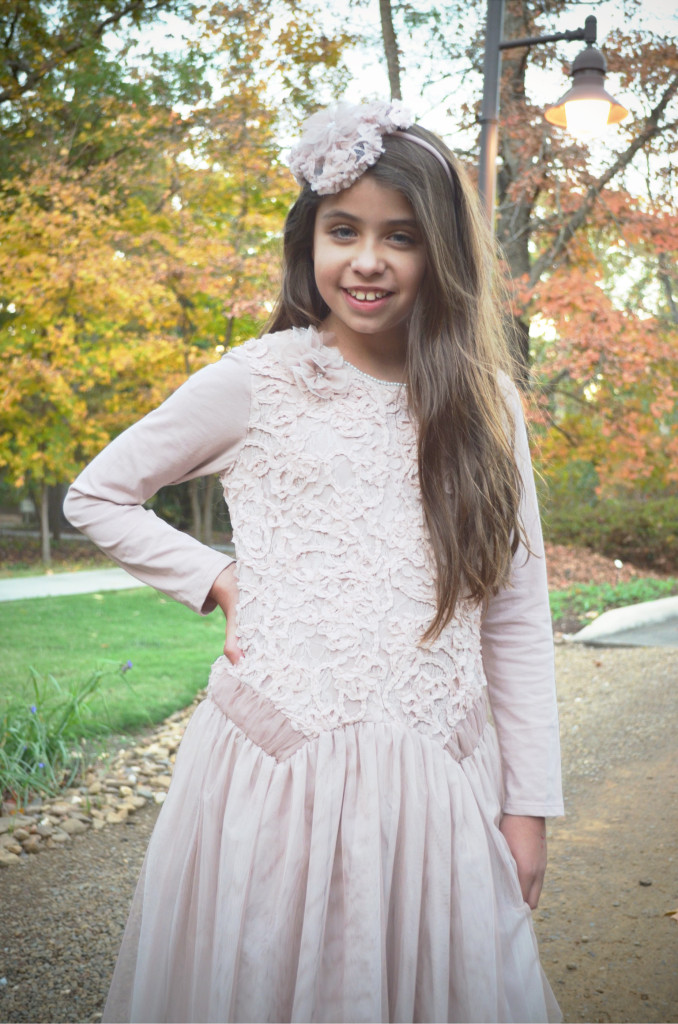 With Thanksgiving around the corner, Madison takes some time to reflect on what this special holiday means to her. She remembers her close friend, Ali Vise, and is grateful for all the memorable moments she shares with her big family.
Who is your current Hero… and Why?
Ali Vise is my hero because she fought the toughest and bravest fight.
What is your favorite Thanksgiving memory?
Lots and lots of yummy food!
What is your favorite part about Thanksgiving?
My favorite things about Thanksgiving is fried turkey and my Mimi's Famous Cheese Potatoes!
What is your favorite and least favorite food at Thanksgiving?
My favorite food is cheese potatoes, and my least favorite is stuffing. Yuck!
Who is your favorite relative to see during the holidays?
I love when I get to see all my cousins.
What will you be most thankful for this Thanksgiving?
I am thankful to have a big family.
If you had 1 dollar to give anyone in the world, who would you give it to and why?
If I had $1, I would give it to a homeless person, so they could have something that they need.
What is one thing that you do with
daddy/mommy now that makes you happy?
I love it when I go with my parents to my old hometown.
What would you grow up to be if you had to choose today?
I would be a marine biologist and live in Florida.
What do you like most about your new Isobella & Chloe outfit?
I received a beautiful rose colored dress with flowers and lace.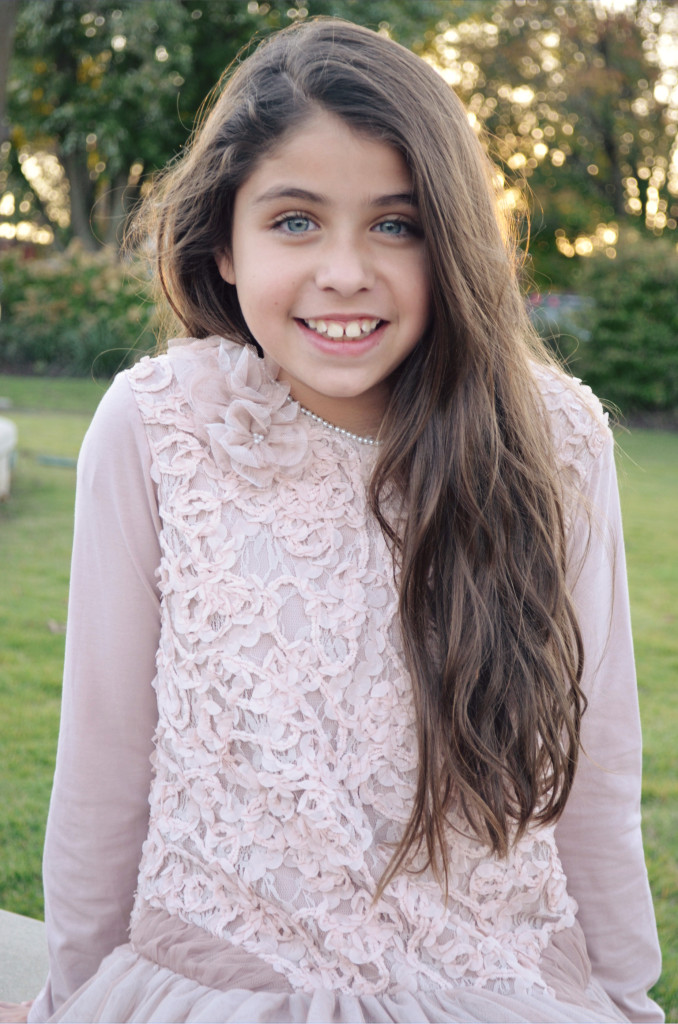 Madison is modeling the Vera dress, available in size 2T-14, from our Fall Collection. Please check our retail stores for availability.